Steppers, also known as stepmills or step climbers, are innovative machines that provide a consistent stepping motion for a full lower body workout.
Are steppers a good work out?
The good news is that steppers can offer lots of benefits in a short time frame.
Despite using small movements at a slow speed, stepmills engage every major muscle in the lower body, including your glute and core muscles. Steppers are a fantastic cardiovascular workout that can burn calories, tone your body, and strengthen your muscles.
The stepper is one of the best low-impact training tools on the market, meaning it's suitable for novices and those that want a gentler exercise regime. From 26 to 162 steps per minute, you can set your own resistance levels which puts you in control of your workout.
Most models are easy to use, quiet, and come with a monitor to measure your heart rate and track your performance.
With all that in mind, it's probably safe to say that steppers offer a great workout!
What's the difference between a stepper and a StairMaster?
While both steppers and StairMaster machines are similar and used to exercise the same body parts, there are differences in the way you use them.
When using a StairMaster your feet do not leave the pedals, however a stepper is designed so that you pick up your foot as the next step descends towards you. Essentially, a stepper is a treadmill with stairs instead of a flat surface.
Steppers: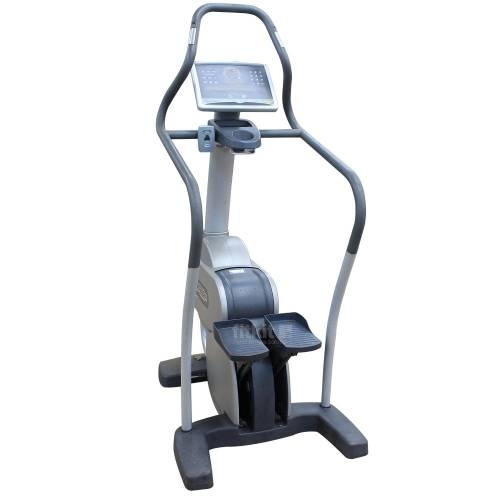 StairMaster:
All of our steppers are designed by some of the best brands in the fitness industry, including Life Fitness, VersaClimber, StairMaster and Star Trac. We carefully select all our models for their exceptional performance, fluid movement, and up-to-date technology.

Browse our complete range of steppers and StairMasters today, or contact us to speak to one of our fitness experts who can help you pick the perfect product for your specific requirements. Shop at Gymkit today with free shipping and finance available on selected steppers.